BASIC FUNCTIONS
ADVANCED FUNCTIONS
KNOWLEDGE
*2018.9.19 We've begun to develop InfraDoctor for Railway
*2018.9.10 Updated SAMPLES page
*2018.7.31 Received the top prize of the 20th National Land Engineering Award
*2017.7.24 Received the 1st Annual Infrastructure Maintenance Awards; Minister of Internal Affairs and Communications's Award
InfraDoctor for Railway is getting started to develop!!
On 19-September-2018, we released the big news about developing the system for railways. InfraDoctor® for Railway is developed through 4 companies collaborative research.
Collaborate with; Metropolitan Expressway Company Limited, Shutoko Engineering Company Limited, TOKYU CORPORATION and IZUKYU CORPORATION.
InfraDoctor® for Railway will be the new technology to mainten railways.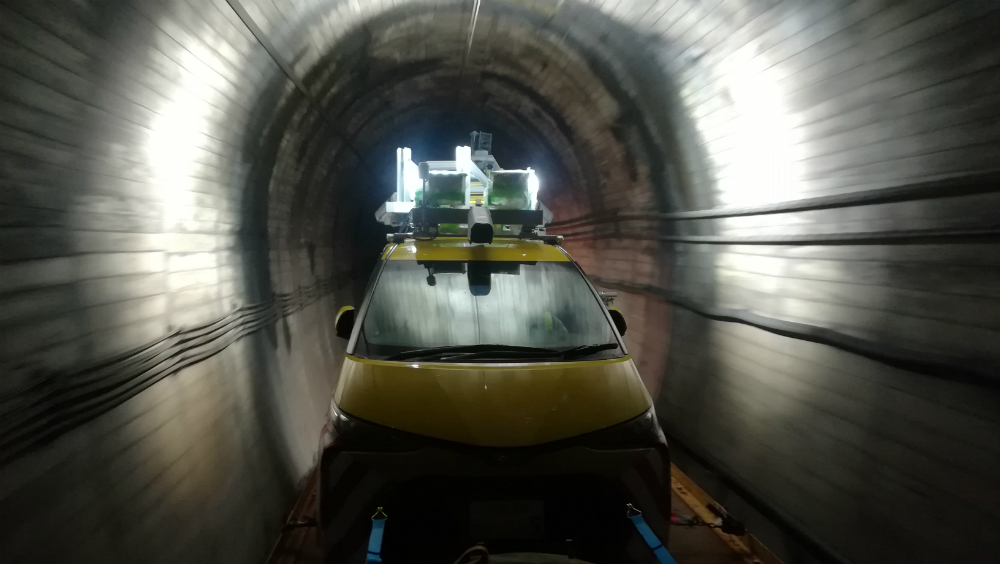 Received the top prize!
On 31-July-2018, we received the top prize of the 20th National Land Engineering Award held by Japan institute of Country-ology and Engineering and Coastal Dvelopment Institute of Technology.
Our technology is highly evaluated about the cutting edge, versatility and effectivity of development.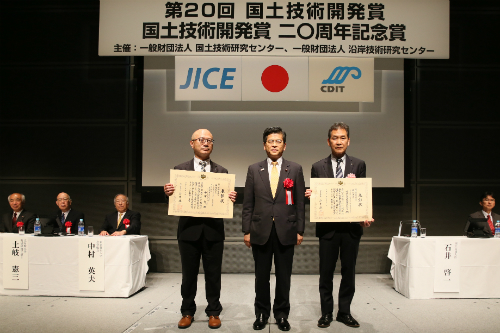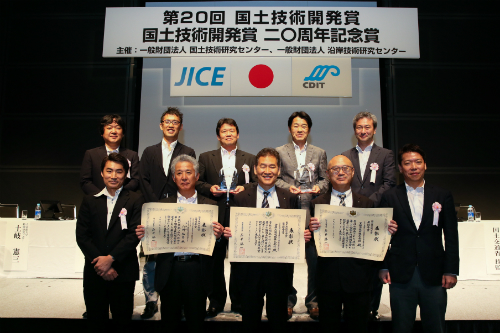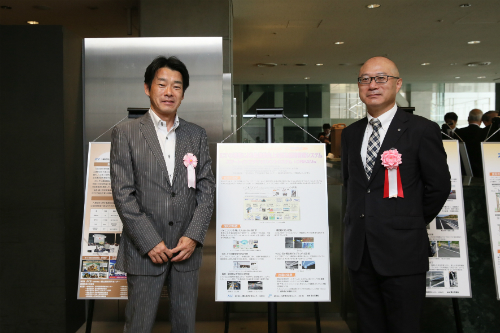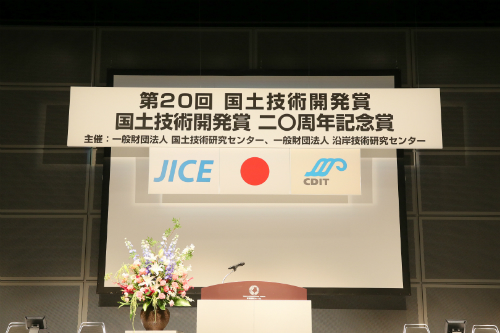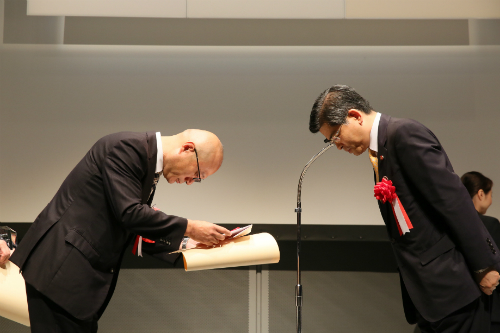 I. The best way for maintenance
Conditions grasping by utilizing 3D point cloud data
InfraDoctor® can manage and integrate 3D point cloud data acquired by laser scanners and other simultaneously acquired data, such as video images, on a Cloud server. Because it is possible to see and understand roadway conditions through 3D point cloud data and viewing omnidirectional videos remotely, significant time and labor savings can be achieved for road infrastructures management.
You can view simultaneously and synchronize 3D pointed cloud data and omnidirectional video images, and determine roadway conditions generally or at particular locations by switching data views as may be desired.
II.Intelligent search system for GIS based ledgers
Development of customized user-friendly interfaces
We develop your search systems according to the road administrator's needs for ledger-related and inspection work. We support the implementation of efficient infrastructure management by using InfraDoctor®.
For road maintenance work, ledger data is required to be known, such as road structures, appendages and underground buried structures. InfraDoctor® can enable an efficient management of ledger data by linking GIS and 3D point cloud data.